Рентгеновский кабинет ECLYPSE
Tubestand
Flexible, reliable and robust. These features make the ETS range the perfect solution for tube supporting.
A product developed to best achieve the needs of users with those of technicians in charge of installation.
All mechanical movements for an easier maintenance, several options and accessories available.
Technical information
Longitudinal movement
1850 mm
X-Ray tube rotation
±180°
Stand rotation
±180°
Focal distance
from 400 to 2050 mm
Telescopic movement
from 580 to 780 mm
Fixed arm
650 mm
Weight
200 kg
Brakes
ELM on all movements
Bucky Table
AIN radiologic table is an elegant and strong patient support for all examinations.
A touch of style in the X-Ray room with incredible functional features!
Wide floating movement of the tabletop, with photocell control, can be completed with Potter Bucky detector, portable flat panel or fixed flat panel.
Also available with variable height!
Technical information
Weight
152 kg
Maximum patient weight
200 kg

Available image detectors

Potter Bucky
Longitudinal movement
550 mm
Film-tabletop distance
70 mm
Cassette size
up to 43×43 cm
Flat Panel
Longitudinal movement
depending on flat
panel model
Image plan-tabletop distance
Chest Stand
DTR is the perfect completion to a standard bucky room system.
The unit is self balanced, self supporting, incredibly fast to install, smooth and silent in the best interest of patient and user.
Technical information
Buckystand vertical movement
from 400 to 1950 mm
Weight
120 kg

Avaiable image detectors

Potter Bucky
Film-tabletop distance
40 mm
Cassette size
up to 43×43 cm
Fixed grid device
Film-tabletop distance
25 mm
Cassette size
up to 43×43 cm
Flat Panel
Image plan-tabletop distance
depending on flat
panel model
See the scheme » Dimensions of ECLYPSE Digital and Analogic X-ray Room »
Accessories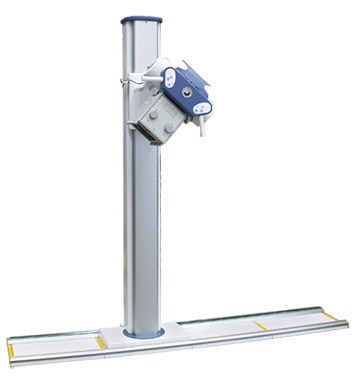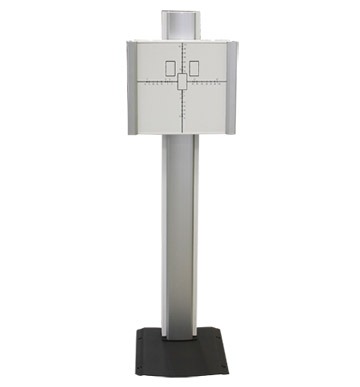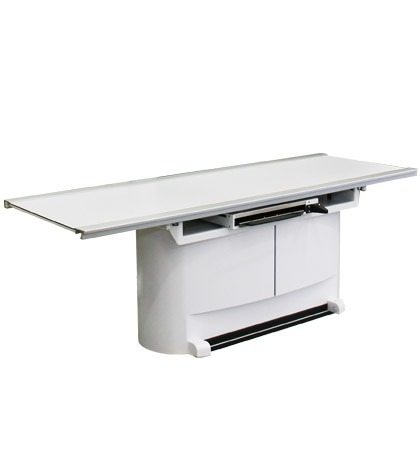 Tubestand
Reference for centring Bucky tables and vertical Bucky, laser light centring
Chest Stand
Lateral handgrips
Patient arm support
A.E.C.: Ready for installation of A.E.C. chambers
External cassette holder: Cassette
Fixed Height Bucky Table
Handles
Pressing band
Lateral cassette support: Cassette size from 13×18 cm up to 35×43 cm
Tabletop moving handle
A.E.C.: Ready for installation of A.E.C. chambers
Eclypse: an elegant and essential design matches an extraordinary technical quality.
In every element of the system, some details can be featured with a special colour and upon customer demand, a full personalization can be made.
Eclypse is a modular system which combines each element with its special options and accessories to achieve the best solution for all Clinics and Hospitals.
Fully compatible with all mostly used flat panel detectors.
All installed Eclypse are easily upgradable to digital.
System Components*
*Different devices are available under ARCOM approval
X-Ray Tubs
Wide choice of X-ray tubes to best fulfil any technical and diagnostic requirement.
We select the best manufacturers around the world to fit in every budget, being confident of quality and reliability. Heavy duty? Specialized operation? Emergency room?
We have the right solution for every request!
X-Ray Generator
An X-Ray generator is the heart of every radiological system.
Features and performances are important as an easy-to-use interface, involving fast and easy installation requirements.
Good generators are forms of art that require patience, experience and a deep knowledge of cutting edge technology in radiology field.
MODEL
GENESIS 40 DT
GENESIS 50 DT
GENESIS 60 DT
Power
40kW
50kW
65kW
RADIOGRAPHY MODE
Nominal High Voltage
150kV
150kV
150kV
RX Tube Highest Current
650mA
650mA
800mA
max mA @ max kV
650mA @ 75kV
400mA @ 100kV
300mA @ 125kV
250mA @ 150kV
650mA @ 75kV
500mA @ 100kV
400mA @ 125kV
300mA @ 150kV
650mA 650mA
800mA @ 75kV
650mA @100kV
500mA @ 125kV
400mA @ 150kV
Power Supply
400 V three-phase — 50Hz / 60Hz
Inverter frequency
120 kHz
Automatic Exposure Control
Ramp function and pulse-signal supported
APR Technique
Virtually unlimited
80kW power available on request!